Hot Sheet
The Hot Sheet – The weed that won't die; oh no — Gitmo; let's hear it for Colorado geezers; it's a sanctuary city, dang it and MORE …
Author: Colorado Politics - November 16, 2016 - Updated: November 16, 2016
VOL. 01 NO. 187 | NOVEMBER 16, 2016 | COLORADOSTATESMAN.COM/THE-HOT-SHEET | © 2016
---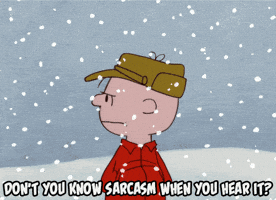 ---
---
DENVER — Happy Wednesday to you! Hard to believe we are only eight days away from Thanksgiving. And this year we have much to be thankful for … Possibly for just getting through the nearly two-year 2016 election cycle. We all deserve an extra slice a pie for surviving it all. As soon as you down that last bite, start getting ready for 2018! Better yet, get a head start on your competitor and start preparing now. Yes, you do need to return from Vegas, as attractive as it is to homestead there forever.
Lots of interesting stories from the Colorado press during the last 24 hours. While there have been fewer anti-Trump protests, we are seeing a strong reaction — for some a soothing comfort food, for others some late night fast food that just didn't settle quite right — from a clearly independent Colorado to the coming Trump presidency. ENJOY!
The First Shot
"We're gonna load it up with some bad dudes, believe me. We're gonna load it up."
— President-elect Donald Trump discussing the future of the Guantanamo Bay after he is sworn into office.
Remember when people came to Colorado for the SKIING?
To the shock of some and snack-food-grabbing glee of others, Denver has apparently approved a first-in-the-nation law that allows people to use marijuana at bars, restaurants and other public spaces. The fine print: Patrons could use pot as long as it isn't smoked and the locations would have to seek the approval of neighbors.
Denver is struggling with a public consumption problem — some who want to consume have no place to go, legally. And according to an editorial in the Denver Post … It's a problem that should get solved sooner rather than later, now that voters have spoken.
The state Legislature is expected to consider a bill next year to clarify what Colorado communities can allow on-site pot consumption if they wish. Until then … Don't you wish your out-of-state friends would ask about Colorado skiing? Those were the days.
MORE: Gazette, 9News, Westword and 5280.com.
How do you define a "sanctuary city?"
The city of Aurora has joined Denver and other large police departments around the country pushing back against Donald Trump's announced plan to deport undocumented immigrants who commit serious crimes in the U.S.
These recent PD policy announcements have reignited accusations that these departments are part of a larger problem of — dare we say it — "sanctuary cities." A claim that — according to the Aurora Sentintel — law enforcement (including Aurora PD) has rebuked.
Gov. Hickenlooper — a former mayor of a what has often been called a "sanctuary city" — says he supports securing the border and making sure that everyone has the right documentation. He doesn't want anyone to be fearful of being deported.
"There will not be any deportation force coming into the state of Colorado," Hickenlooper told KOAA 5. "We should give the president-elect some time to sort through what things he really meant when he was campaigning and what things were maybe hyperbole." MORE:  Denver7, Denver Post, Chieftain
---
---
A "No Go" for Gitmo (closing)
Never mind closing Guantanamo and transferring terrorist prisoners to Colorado. As a matter of fact, under a Trump presidency … Gitmo might be getting bigger. Donald Trump has not only pledged to keep Guantanamo open but said that "we're gonna load it up with some bad dudes, believe me. We're gonna load it up."
According to the New York Times, many advocates of closing the prison are hoping for a last-minute "Hail Mary" by the Obama administration before they exit the White House.
The attorneys general in Kansas, South Carolina and Colorado (AG Cynthia H. Coffman) wrote Trump on Tuesday to reiterate their opposition to housing detainees on U.S. soil — especially their three states, which that have been mentioned as possible transfer sites.
DENVER: 'Where are all the millennials at?'
Speaking for all us grumpy old codgers at the Colorado Statesman, millennials are irritating, entitled and a pain — that said — we'll take their tourist dollars and grin and bear it. In an effort to entice more whiny (did we cover that?) millennials to Colorado with full pockets of cash, Visit Denver has a plan …
Millennials apparently, travel and vacation differently than many of the older visitors Denver traditionally has reaches out to (Feeling like Marlin Perkins here … and if you know who that is, you aren't a millennial.)
According to the reporting of the Denver Business Journal, millennials travel differently than us gezzers with less planning time, different values, travel more often with friends and get a lot of their travel information from social media. (Again – Marlin Perkins.)
Colorado Left responds to Bannon appointment
There has been criticism of Donald Trump's controversial appointment of Breitbart's Steve Bannon from both sides of the aisle. Some on the right matching the concerns of those on the Left. Here in Colorado, two of the states more (arguably) liberal lawmakers have released statements denouncing the Trump pick.
Rep. Jared Polis of Boulder: "While Congress has no authority to stop Trump from appointing Bannon, like you — I choose to use my voice to speak out against discrimination. And like many of you, I find Steve Bannon's history of racist, xenophobic, and misogynistic rhetoric sickening. That is why I signed onto a letter with fellow U.S. Representatives asking Trump to reconsider."
"I assure you that in Congress, I will defend the freedom of all Americans, and advocate on behalf of those who Trump targeted during the election — women, Muslims, immigrants, people of color and all minorities."
Sen. Michael Bennet: "Given the tone and rhetoric of the President-elect's campaign, this sense of fear and apprehension isn't surprising. Mr. Trump's decision to hire Steve Bannon—who has a history of promoting racist, misogynist, and anti-Semitic propaganda—sends a terrible message to our country. The President-elect should reconsider his decision to place such a divisive figure in this role."
"Our country is such a special place because of our diversity and tolerance toward one another. Especially now, we must all stand up to hateful rhetoric and ensure that everyone feels safe and welcome in their communities."
PINCH ME: Missing the days of press releases
OK, Donald Trump didn't invent social media but some might argue that the president-elect has certainly perfected the use of Twitter in the political universe. While there is something to be said for a message no longer than 140 characters, politicians not as mass media savvy as Trump might want to stay off social media.
Not calling out any one (intentionally) Colorado elected official specifically but … Dang! It's hard to miss much of the heavy-handed vitriol and rhetoric on social media these days. Just a thought — longer than 140 characters — and perhaps a bit more thoughtful … our 2 cents.
Calendar
11/16 – Lincoln Club of Colorado November Luncheon – Featured Guest:  Professor Francis J. Beckwith – Visiting Conservative Scholar at the University of Colorado
11/17 – ACDP Executive Board Regular Meeting.
11/29 – 3rd Annual Legislative Reception – Join business leaders and organizations from across the state of Colorado for an evening of networking and opportunity.
Just for Laughs…
Today in History
1973 – U.S. President Richard Nixon signs the Trans-Alaska Pipeline Authorization Act into law, authorizing the construction of the Alaska Pipeline.
1973 – Skylab program: NASA launches Skylab 4 with a crew of three astronauts from Cape Canaveral, Florida for an 84-day mission.
1940 – New York City's "Mad Bomber" George Metesky places his first bomb at a Manhattan office building used by Consolidated Edison.
1938 – LSD is first synthesized by Albert Hofmann from ergotamine at the Sandoz Laboratories in Basel.
1914 – The Federal Reserve Bank of the United States officially opens.
Plugged In
PETITION: "Save Denver's Historic City Park Golf Course From Destruction." Their hope is to get 500 signatures … Can you help?
FUNDRAISING: The House Majority Fund is doing a final push ahead of the election. With goal of knocking on 100,000 doors before 11/8, they need financial support.
---
Don't miss any of the hot political scuttlebutt going on with Colorado's politicos on the presidential campaign trail, in Congress, inside the state Capitol and from around the state. Sign up for The Hot Sheet™ today. The Hot Sheet™ is Colorado's premier political insider newsletter, delivered to your inbox daily.
---
NEWS TIPS WELCOME: Tell us what you know! — To submit a tip, event, happening, gossuping, chattering or other interesting tidbit to The Hot Sheet, click here to send us your wealth of knowledge … yes, even anonymous tips are welcome if you're feeling all cloak and dagger.