Hot Sheet
The Hot Sheet – Governor ain't down with 'willy-nilly,' illegal immigration not DPD's job, Colorado may get a Supreme, a Patriot gets a vote and MORE …
Author: Colorado Politics - November 15, 2016 - Updated: November 15, 2016
VOL. 01 NO. 186 | NOVEMBER 15, 2016 | COLORADOSTATESMAN.COM/THE-HOT-SHEET | © 2016
---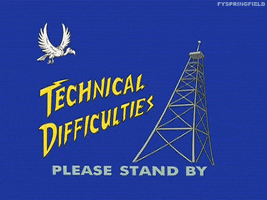 ---
---
DENVER – Thanks for waiting patiently for today's Hot Sheet. There were some technical difficulties with our interwebs. All the cob webs have since been dispersed …
A week ago today, voters went to the polls (yep, that's what happened alright. Take our word for it). Following were tears, cheers and apparently protests. Despite the signs and marches, President Obama was correct, the sun did indeed rise the following day.
We here at The Colorado Statesman are looking forward to following the state Legislature and new leadership from each of the House and Senate  — we expect many great things and we're watching, don't forget that.
As lawmakers and the governor bat around his proposed budget, we can already tell this is going to be an interesting session.
Here's hoping you have a happy Tuesday!
The First Shot
"Should we continue to open hospitals willy-nilly, or should there be more systemic control of expansion?"
— Gov. Hickenlooper to the Joint Budget Committee as they discussed the proposed state budget.
Police to Trump: 'That is not our job, nor will I make it our job'
Even before Donald Trump is sworn in as our 45th president, some in law enforcement are already pushing back against the president-elect's immigration plans. Just this weekend on 60 Minutes Trump pledged to deport as many as three million criminal illegal aliens.
The LA Times has reported that Los Angeles Police Chief Charlie Beck said he has no plans to change the department's stance on immigration enforcement. "We are not going to work in conjunction with Homeland Security on deportation efforts. That is not our job, nor will I make it our job," Beck reportedly told the Times.
Denver police will not participate in President-elect Donald Trump's immigration enforcement efforts either, according to the reporting of Denver7.
"Immigration enforcement is handled at the federal level, not by local law enforcement," a statement issued by The Denver Police Department. "The Denver Police Department has not participated in those enforcement efforts in the past and will not be involved in the future."
Only time will tell. Better put the crow in the microwave … just so it's warm.
The burbs apparently have too many hospitals and 'docs-in-a-box'
Because Colorado hospitals didn't already have enough regulation and red tape, Gov. Hickenlooper acknowledged this week that he's considering creating a new "certificate of need" for healthcare providers in our state.
As noted by Denver Business Journal reporter Ed Sealover, the potentially seismic regulatory change by the governor is an attempt to slow the rising costs of health care as well. Because more regulation always means lower costs, right?
"Should we have as many hospitals as we have?" Hickenlooper wondered aloud according to the Denver Business Journal. "Should we continue to open hospitals willy-nilly, or should there be more systemic control of expansion?"
With Hickenlooper offering no detail on how a potential certificate-of-need program would work, both hospitals and patient advocates were reportedly 'subdued' Monday in their reactions to his comments.
---
---
Colorado justice on Trump's short list of possible Supremes
A Colorado Supreme Court Justice maybe quickly moving up Donald Trump's short list of possible U.S. Supreme Court nominees. Last May — while still campaigning for president — Trump released a list of 11 possible judges he would consider for the high and mighty court. Included on the list was Colorado Supreme Court Justice Allison H. Eid.
While Eid had been among 11 … Her stock maybe rising quickly.  Trump has signaled he's looking for a judge with qualifications very similar to Eid's: A strong supporter of Second Amendment gun rights and a justice who would likely vote to overturn the Roe vs. Wade.
As noted by The Denver Business Journal, Justice Eid wrote the unanimous 2012 opinion striking down a ban on licensed concealed handguns at the University of Colorado Denver saying… that the state's Concealed Carry Act allows permitted weapons to be carried "in all areas" with narrow exceptions, such as K-12 schools and courthouses, that don't include college campuses.
During nutty #Election2016 … Why not?
Like the headline says … We just think this is a nutty story and one that made us giggle. Apparently faced with either Donald Trump or Hillary Clinton for president, some Coloradans choose none of the above and wrote in their choice for the high office.
At least one discontented Colorado voter thought New England Patriots coach Bill Belichick would have been a better leader of the free world than Clinton or Trump. Worth a giggle, right?
The discovery was made — according to 9News — as the Denver elections division finishes counting votes. The elections division has until this Wednesday to receive ballots from military and overseas voters.
In case you were wondering, that vote for Belichick doesn't count because write-in candidates have to preregister with the state by Colorado law.
Calendar
11/16 – Lincoln Club of Colorado November Luncheon – Featured Guest:  Professor Francis J. Beckwith – Visiting Conservative Scholar at the University of Colorado
11/17 – ACDP Executive Board Regular Meeting.
11/29 – 3rd Annual Legislative Reception – Join business leaders and organizations from across the state of Colorado for an evening of networking and opportunity.
Just for Laughs…
Today in History
2006 – Al Jazeera English launches worldwide.
1985 – A research assistant is injured when a package from the Unabomber addressed to a University of Michigan professor explodes.
1979 – A package from Unabomber Ted Kaczynski begins smoking in the cargo hold of a flight from Chicago to Washington, D.C., forcing the plane to make an emergency landing.
1971 – Intel releases the world's first commercial single-chip microprocessor, the 4004.
1959 – The murders of the Clutter Family in Holcomb, Kansas, which inspired Truman Capote's non-fiction book In Cold Blood.
1939 – In Washington, D.C., U.S. President Franklin D. Roosevelt lays the cornerstone of the Jefferson Memorial.
1806 – Pike expedition: Lt. Zebulon Pike sees a distant mountain peak while near the Colorado foothills of the Rocky Mountains. (It is later named Pikes Peak.)
Plugged In
PETITION: "Save Denver's Historic City Park Golf Course From Destruction." Their hope is to get 500 signatures … Can you help?
FUNDRAISING: The House Majority Fund is doing a final push ahead of the election. With goal of knocking on 100,000 doors before 11/8, they need financial support.
---
Don't miss any of the hot political scuttlebutt going on with Colorado's politicos on the presidential campaign trail, in Congress, inside the state Capitol and from around the state. Sign up for The Hot Sheet™ today. The Hot Sheet™ is Colorado's premier political insider newsletter, delivered to your inbox daily.
---
NEWS TIPS WELCOME: Tell us what you know! — To submit a tip, event, happening, gossuping, chattering or other interesting tidbit to The Hot Sheet, click here to send us your wealth of knowledge … yes, even anonymous tips are welcome if you're feeling all cloak and dagger.