Hot Sheet
The Hot Sheet – Trump is growing on Hick, Hey – big (political) spender, cities investing in Christmas, Boulder is paying for WHAT? and MORE …
Author: Colorado Politics - December 1, 2016 - Updated: January 8, 2017
VOL. 01 NO. 196 | DECEMBER 1, 2016 | COLORADOSTATESMAN.COM/THE-HOT-SHEET | © 2016
---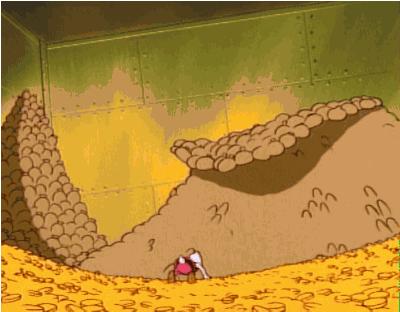 (2016 Colorado campaign cash)
---
---
DENVER — Happy Thursday to you and yours from all of us at the Colorado Statesman. Has it been hard for you getting back in the swing of things following the long (not long enough) Thanksgiving holiday? There, there, we understand. We'll continue to carry on — making your mornings in Colorado politics more interesting is our goal. (emoji, emoji, emoji!)
As we head into the home stretch of 2016, it's good to see the wrangling and jockeying taking place at the state Capitol. Twenty-three days after the election, things were just too quiet. And who could ignore the whispers and rumors of political races in 2018, 2020 or even the upcoming assemblies? Let the games begin!
The First Shot
"Colorado is now going to be less of a guinea pig."
— Colorado Secretary of State Wayne Williams discussing impacts of the "Raise the Bar" initiative.
Big Colorado donors writing BIG checks to political campaigns
The wealthy in Colorado pulled out their checkbooks in 2016 to write some hefty checks to political campaigns. The haul was upwards of $12 million,  according to the Denver Business Journal, with all that dough going to political action committees or liberal or conservative causes.
Some recognizable Colorado donors were involved in the funding-palooza, from liberals Pat Stryker and Tim Gill to conservatives Phil Anschutz and Pete Coors.
While many of the names aren't surprising, others might be new to you and to the world of politics. Some examples you ask: Fantasy author Thomas Barron — who lives in Boulder — gave $500,000 to League of Conservation Voters Victory Fund, and car dealer Mike Shaw was a Trump supporter, giving $50,000 to the Trump Victory Fund.
Checkout the longer list over at the Denver Business Journal.

Trump apparently growing on Hickenlooper
"He is the President; we owe him our respect and we make sure that we listen carefully," Gov. John Hickenlooper told Colorado Springs KRDO News Channel 13 on Tuesday. He went on to say that Coloradans should listen up to President-elect Trump.
These comments are a "Yuuuuuuge" seismic shift for the Democrat who was once being considered for a top spot on Team Hillary. Or is it? Could be that Hickenlooper just has a degree of respect for our country's levers of government. Amen …
But it wasn't long ago — nor in a galaxy far, far away — that Colorado's governor had this to say at a Denver Hillary Clinton rally "…you have someone who has bragged about what can only be defined as sexual assault, who's gone out and belittled Gold Star families, immigrants from all over the world, women in every way imaginable — I mean, man, if you were trying to find all the characteristics you wanted to make sure did not ever exist in a presidential candidate, it would probably be Donald Trump"  ColoradoPolitics.com.
So yeah, there is that.
"Raise the Bar" still raising questions
Voters in November passed Amendment 71 — which should make it more difficult to change the state constitution — by an effective 55.69 percent of voters … But that hasn't stopped the debate.
During a panel discussion Wednesday, Colorado Secretary of State Wayne Williams and a pair of political consultants warned of the possible long-term impact on state elections into the future.
According to the reporting of The Gazette, Williams noted, "Colorado is now going to be less of a guinea pig." Williams saying that he believes other states have made it a habit to "wait and see" what happens when Colorado passes constitutional amendments, such as Amendment 64, which legalized recreational marijuana.
An unexpected turn by the Post editorial board?
In what seems uncharacteristic, the Denver Post has published two editorials in two days supporting Republican political figures … Neither of which are currently running for office. While not full-throated in their praise, it does leave readers and former readers wondering if the paper is extending an olive branch to avid politically conservative readers.
Wednesday, the Denver Post praised Bob Beauprez's possible selection as U.S. Interior Secretary — sorta, kinda — by saying, "We think Trump, Colorado and the nation would be hard-pressed to find a more thoughtful conservative to fill the role."
And in case you missed it … Tuesday, the Post Editorial Board praised (sort of) former U.S. senate candidate Darryl Glenn for running what they called an "inspiring Senate campaign."
Taxpayer funded holiday cheer
Actually, the price tag may not be as high as you might think … feeling the season, city governments all over the country put up some sort of holiday decorations … but what's the cost to taxpayers? Or are we just grinchy for asking?
According to WalletHub and the reporting of the Westword, Colorado city holiday-budgets range from $336 and top out at $1,484.
So, which Colorado city government spends the least? The most? (Drumroll please) Coming in at #16, Pueblo spent the reported least at $336. Denver, surprisingly comes in only 13th in the ranking spending $573. Spending the most in Colorado is apparently Highlands Ranch. The Westword reporting HR spending $1,484 in 2016 holiday cheer!
Count down the sixteen Colorado communities below, with data and national rankings illustrated by photos intended to get you in the seasonal spirit. Click to view the original WalletHub.
Boulder giving citizens a free ride
If you build it … they will come. Or so the saying goes. Apparently, this philosophy has become a huge parking and traffic problem for the citizens of Boulder. The solution — according to city leaders — is to handout free Uber and Lyft rides through January 1st.
The "Door to Downtown" program — as reported by the Daily Camera — is being organized by the city and the Downtown Boulder Partnership. It offers a $5 credit for up to five trips downtown, for a total of $25. The credits can be used seven days a week between 11 a.m. and 9 p.m. on inbound trips downtown.
There's hope the pilot program will draw more shoppers (and their cash) into the downtown area to ensure a happy holiday for businesses. The program is undoubtedly at least a boost for Uber and Lyft.
Just for Laughs
Calendar
12/1/2016        Reagan Club of Colorado monthly meeting
12/2/2016        Weld County South Republican Breakfast Club
12/2/2016        Denver GOP First Friday Breakfast
12/3/2016        Liberty Toastmasters Denver
12/15/2016      ACDP Executive Board Regular Meeting
12/19/2016      ACDP Executive Board Regular Meeting
Today in History
1990 – Channel Tunnel sections started from the United Kingdom and France meet 40 metres beneath the seabed.
1960 – Paul McCartney and Pete Best are arrested (and later deported) from Hamburg, Germany, after accusations of attempted arson.
1955 – American Civil Rights Movement: In Montgomery, Alabama, seamstress Rosa Parks refuses to give up her bus seat to a white man and is arrested for violating the city's racial segregation laws, an incident which leads to the Montgomery Bus Boycott.
1941 – World War II: Emperor Hirohito of Japan gives the final approval to initiate war against the United States.
1913 – Ford Motor Company introduces the first moving assembly line.
1824 – United States presidential election: Since no candidate received a majority of the total Electoral College votes in the election, the United States House of Representatives is given the task of deciding the winner in accordance with the Twelfth Amendment to the United States Constitution.
---
Don't miss any of the hot political scuttlebutt going on with Colorado's politicos on the presidential campaign trail, in Congress, inside the state Capitol and from around the state. Sign up for The Hot Sheet™ today. The Hot Sheet™ is Colorado's premier political insider newsletter, delivered to your inbox daily.
---
NEWS TIPS WELCOME: Tell us what you know! — To submit a tip, event, happening, gossuping, chattering or other interesting tidbit to The Hot Sheet, click here to send us your wealth of knowledge … yes, even anonymous tips are welcome if you're feeling all cloak and dagger